MENA Karting Nations Cup 2020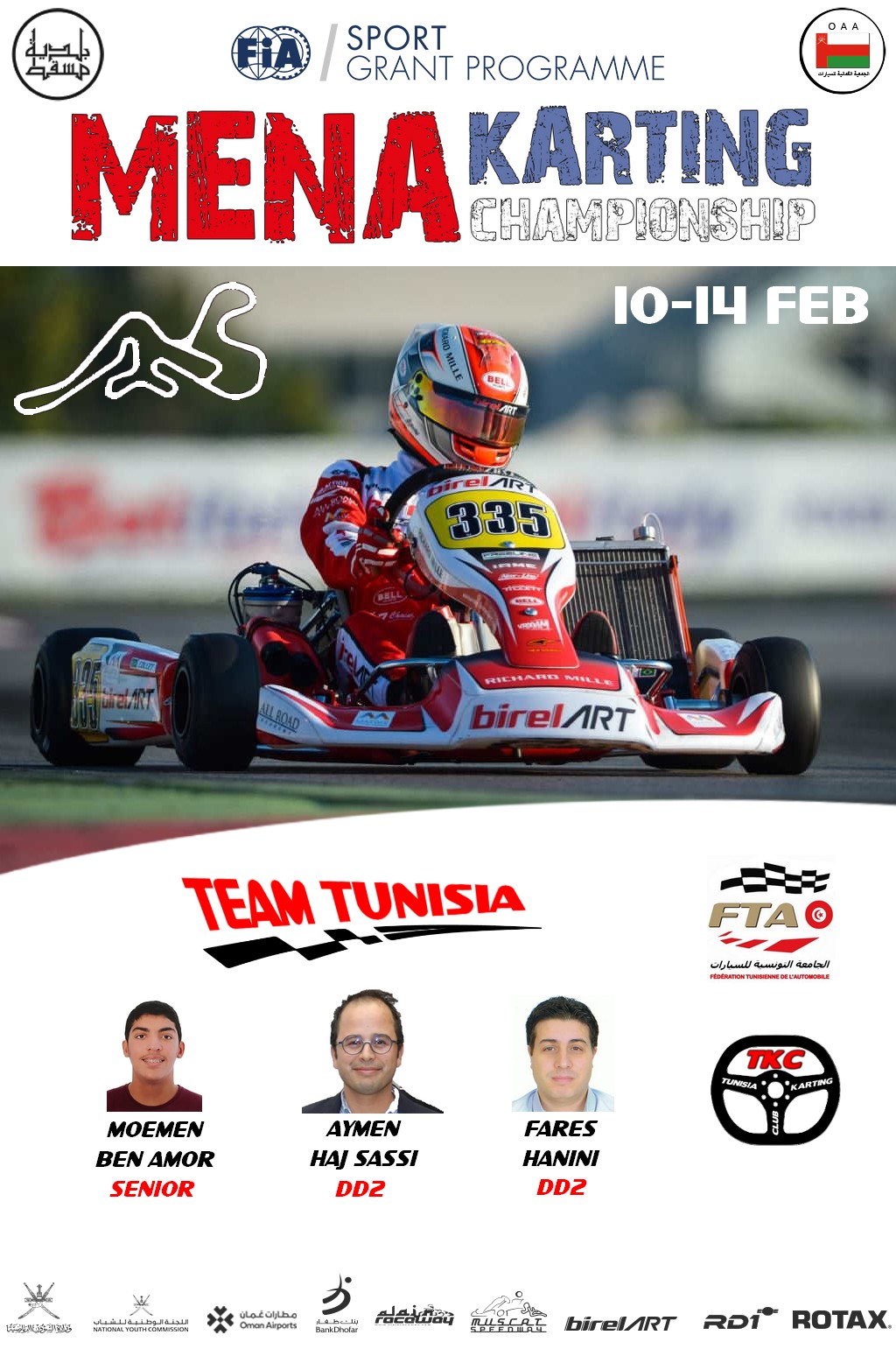 MENA Karting Championship which will take place alongside the MENA Congress in Muscat, Oman between,
10th and 14th February 2020.
The MENA Karting Championship concept itself is not new to all of us, but the final evolution is the result of significant contributions from many MENA ASN's over the past few years and we are proud to be able to host the first running of this exciting new platform in February with your kind support under the auspices of the FIA Sport Grant Programme.
The event has been created specifically to ensure that future editions can be hosted by any MENA country with suitable facilities, with minimal annual investment.
The different karting disciplines available for drivers at the MENA Karting Championship 2020 are listed below:
MENA Rotax MAX Challenge *

MENA RD1 ELITE Endurance

MENA RD1 ELITE Sprint

MENA Nations Cup




* Kart competition licence holders only
We will be happy to answer any questions that you may have.